I don't even know how I found
Darci's blog
, but I have been reading it for a while now and have loved her Five on Friday posts! Since I'm trying to get back into my blogging routine, I thought this would be a fun way to motivate me to post at LEAST once a week right??:)
ONE--
I love me a cup with a straw and love me a Mason jar even more, so when I found these at Costco last week I had to make them mine. Makes my water a little more fun!
TWO--
Linley's first birthday is quickly approaching, so you KNOW I have been on the lookout for the perfect first birthday outfit. I think I will get her one for her birthday DAY and one for the party. These
mudpie
outfits are the PERFECT ones for her big day I think. And I am searching for the perfect smocked cupcake dress for her party so if anyone has a source for THE one I'm all ears:)
THREE--
I've had
this
pinned for forever and even bookmarked on my phone so I can look back on it any time. Sometimes I really feel like I'm struggling to be a Godly wife. And y'all, #3??? This is a daily struggle for me. In my heart I know women are to submit to their husbands, but sometimes I forget Landon really is called to be the leader of our home and I need to let him be. He's such a good daddy and husband, so I should trust he has our best interests at heart.
FOUR--
I picked up a pair of Kate spade
studs
a month or so ago and they have quickly become favorites. I wear them with almost everything these days! Mine are the clear color. I feel like I really
need
the black and pink. And maybe green....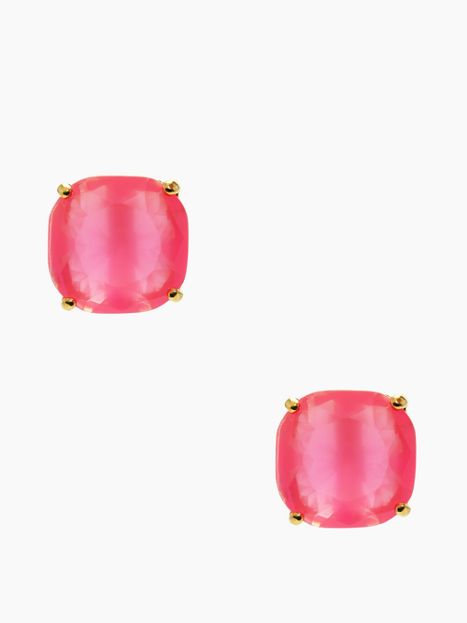 FIVE--
I'm working on some shelves in L's room and have picked up a few prints here and there for it, but I just found
this one
and it is so totally meant for my little girl's room.