Nothing new here.
Still being way too obsessed with re-decoration.
My mind is constantly thinking about ways I could make our
apartment a little more perfect,
and a little more cozy.
-Though, we pay a trillion bucks a month to
live in a teensy shoebox,
so we actually are pretty cozy.
But you know what I mean.-
I actually found this nightstand at a garage sale
about 4 weeks ago,
and just now got around to doing something with it.
And only now,
because Landon went out of town for work so
I had to whole apartment to myself for a night.
You know,
to do girly things like watch
Pretty Little Liars,
Serendipity a time or two,
paint my nails,
and eat cookies for dinner.
Oh yea,
and paint this.
Uhh-Glee.
She was only $5 at the garage sale though.
No doubt I wasn't taking her home with me.
She had lots of scratches,
but a good cleaning and priming did wonders.
I tried my hand with spray paint this time.
I.
Am.
In.
Love.
So much easier.
I probably wouldn't use it for something that was real wood,
but this wasn't and it wasn't
an expensive purchase.
AKA,
the perfect first victim.
I first applied this.
I used only 1 can,
and I got about 2 coats generous coats out of it.
Sorry about the shadows!
But you can tell it looks tremendously better after
the primer.
Next up,
Valspar's Pewter Grey.
I bought two cans of it,
and still have almost 1 full can left!
I like.
At first, I had wanted to use this as an actual
nightstand in the guest bedroom,
but I love the color so much I wanted it in our room.
But we didn't need a nightstand.
So I am going to use it for storing makeup and the like.
Sorry again for the shadows--
It looks fabulous in person!
I especially luff my gifted Orchid from
the lady that I babysit for.
So thoughtful of her!
All I need now is a teeny little stool-
which I found today,
but am working up the courage to buy it-
and a fun mirror to go under the L.
It is so nice to have 2 whole drawers to put all of
my goodies in.
Why do apartment bathrooms
not have drawers?
ANNOYING.
And BTW,
it doesn't look as short in person as it does in the pictures!
I was able to put our ottoman up to it and
it worked perfectly.
But Landon says he plans on
chopping off her legs and adding some taller ones.
Linking up here:)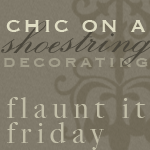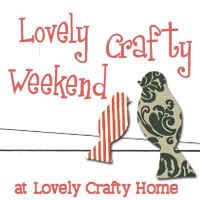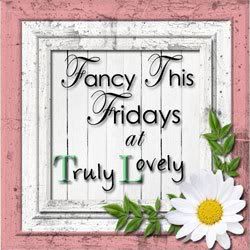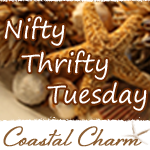 And
SomewhatSimple!
,
under the table and dreaming.
and I heart Naptime.